New Chances for Research on Early Modern Christianity: A Workshop for Scholars
The Babeș-Bolyai University together with REFORC and the Long Reformation in Eastern Europe (1500–1800) Research Team organizes a workshop October 7-8, 2021,  that seeks to present and discuss new projects, new possibilities for cooperation and new initiatives to support junior and senior researchers, universities, and libraries.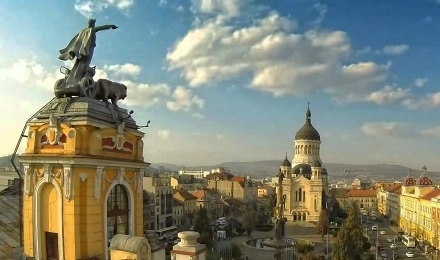 Support from Teamwork
Our starting point is the conviction that individual research, can usually be improved significantly, if it gains support from the joint efforts of a teamwork. Yet, teamwork itself and its benefits often originate from informal networks, groups and clusters beyond the formal support of institutions, but brought together temporarily and driven by similar quests and scholarly curiosity.
Encounter and Exchange of Knowledge
The idea of the workshop was inspired by these new and functional forms of scientific collaborations, as our declared goal is to facilitate the encounter and exchange of knowledge between research communities of various format engaged in the investigation of Early Modern Christianity. The Reformation Research Consortium (REFORC) has over the last ten years stimulated and facilitated these collaborations. As of 2021 this consortium is open to individual members as well, and has also expanded possibilities of financial support for specific academic activities. The workshop in Cluj is meant to present this new REFORC and also to create a forum where various scholarly enterprises both individual and group efforts (Lendület/Momentum, the Coram Deo Program, etc.) introduce their profiles and research agenda.
More
Go here to read more.
Application
Applications are now closed.
Corona Policy
We hope that in October 2021 it will be possible to have an in-person workshop, but we will decide in due time if the situation forces us to have to cancel the workshop.
---
Member

Babes-Bolyai University

Research Center for the Humanities