2-Volume Festschrift in Honour of Andrew Pettegree
22 September 2022
On the occasion of his 65th birthday, the distinguished book and Reformation historian Andrew Pettegree was presented with a 2-volume Festschrift in his honour.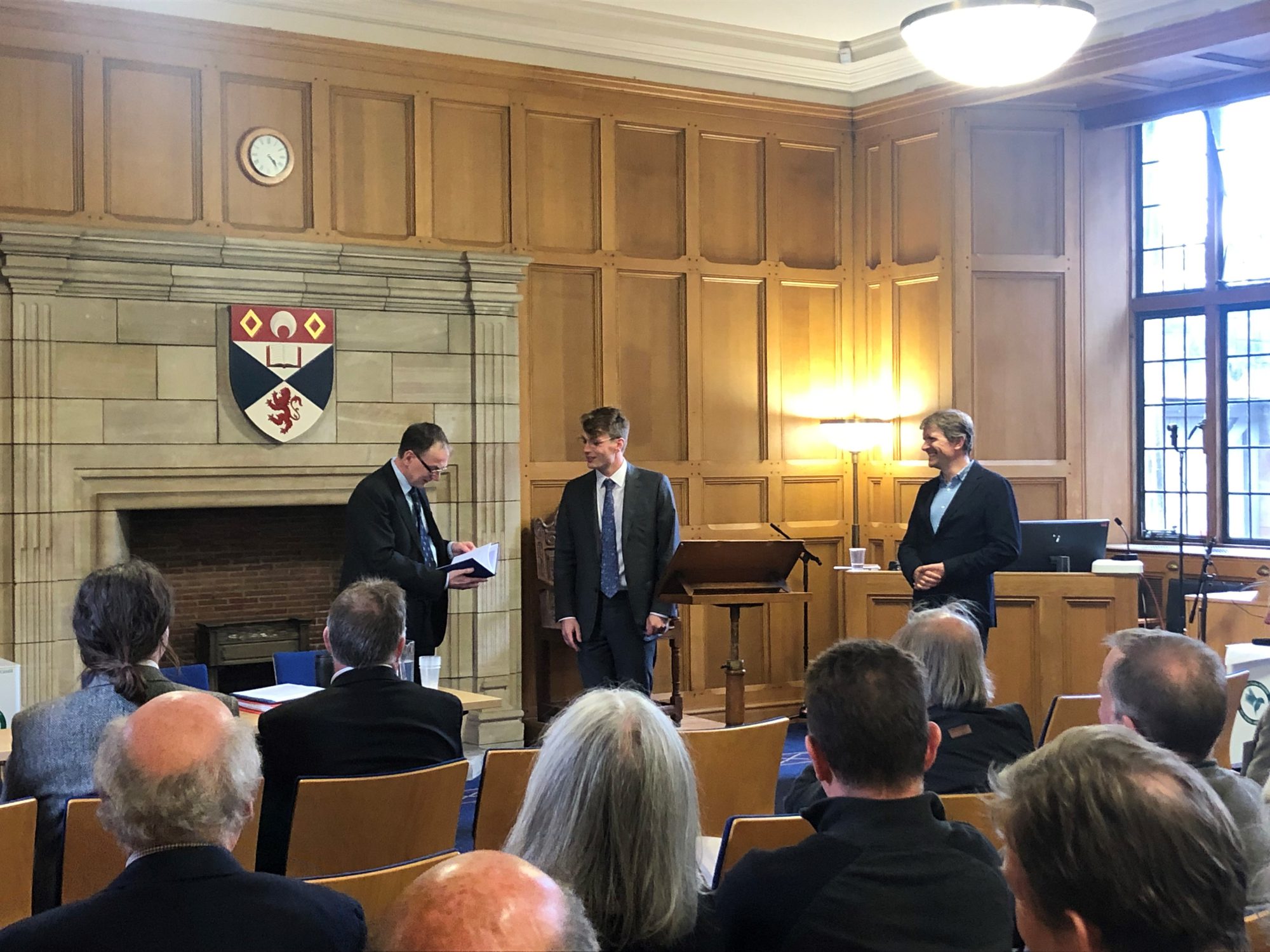 In the photo are Andrew Pettegree (left) and the two editors of the Festschrift, Arthur der Weduwen (University of St Andrews) and Malcolm Walsby (Enssib, Lyon). Happy birthday, Andrew!
Retrieved from History – Brill Publishing Facebook page.