Available for Purchase: Fine Copy of the Collected Works of Johannes Van Beverwijck (1594-1647)
01 March 2021
With poems by his good friend Jacob Cats.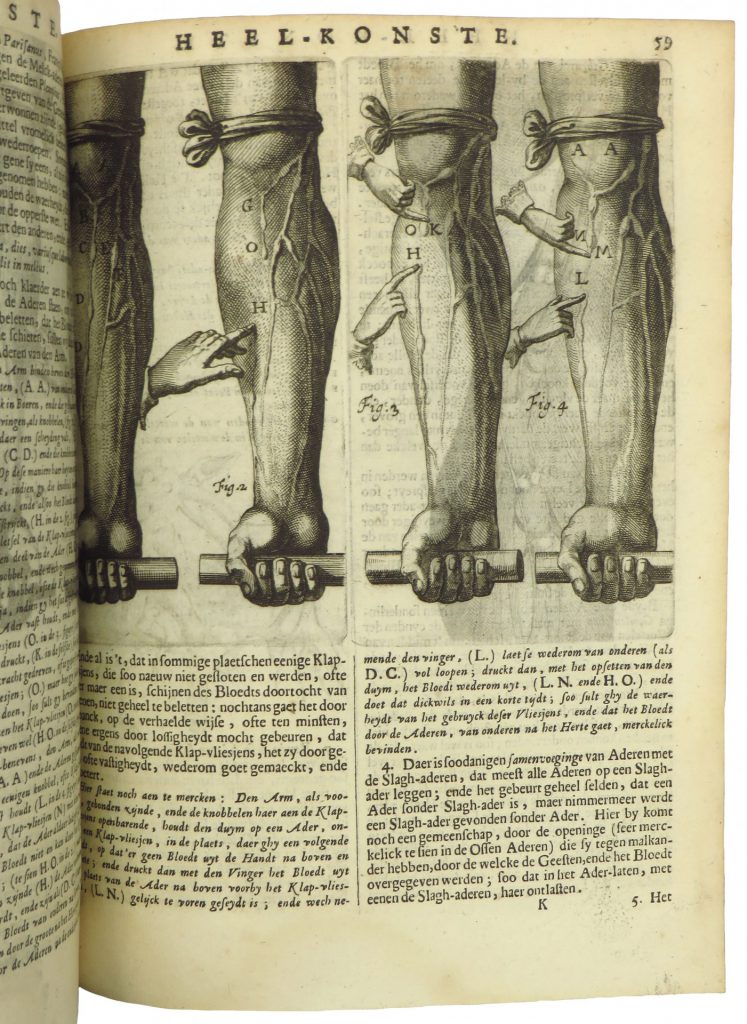 Contemporary leather, spine decorated with gilt and edges colored in blue, 4°. With engraved frontispiece and 79 engravings.
The three main parts contain a general survey of the several elements of medicine. At the end of the third part "Heel-konste" letters from and to Van Beverwijck f.i. to Descartes and Anna Maria van Schurman.