Body, Soul, and Books in Berlin
04 May 2022
If one thing became clear, the participants of the Eleventh Annual REFORC Conference on Early Modern Christianity found it a wonderful experience to be present in person again and meet with scholars from all over the world who are conducting research on Early Modern Christianity.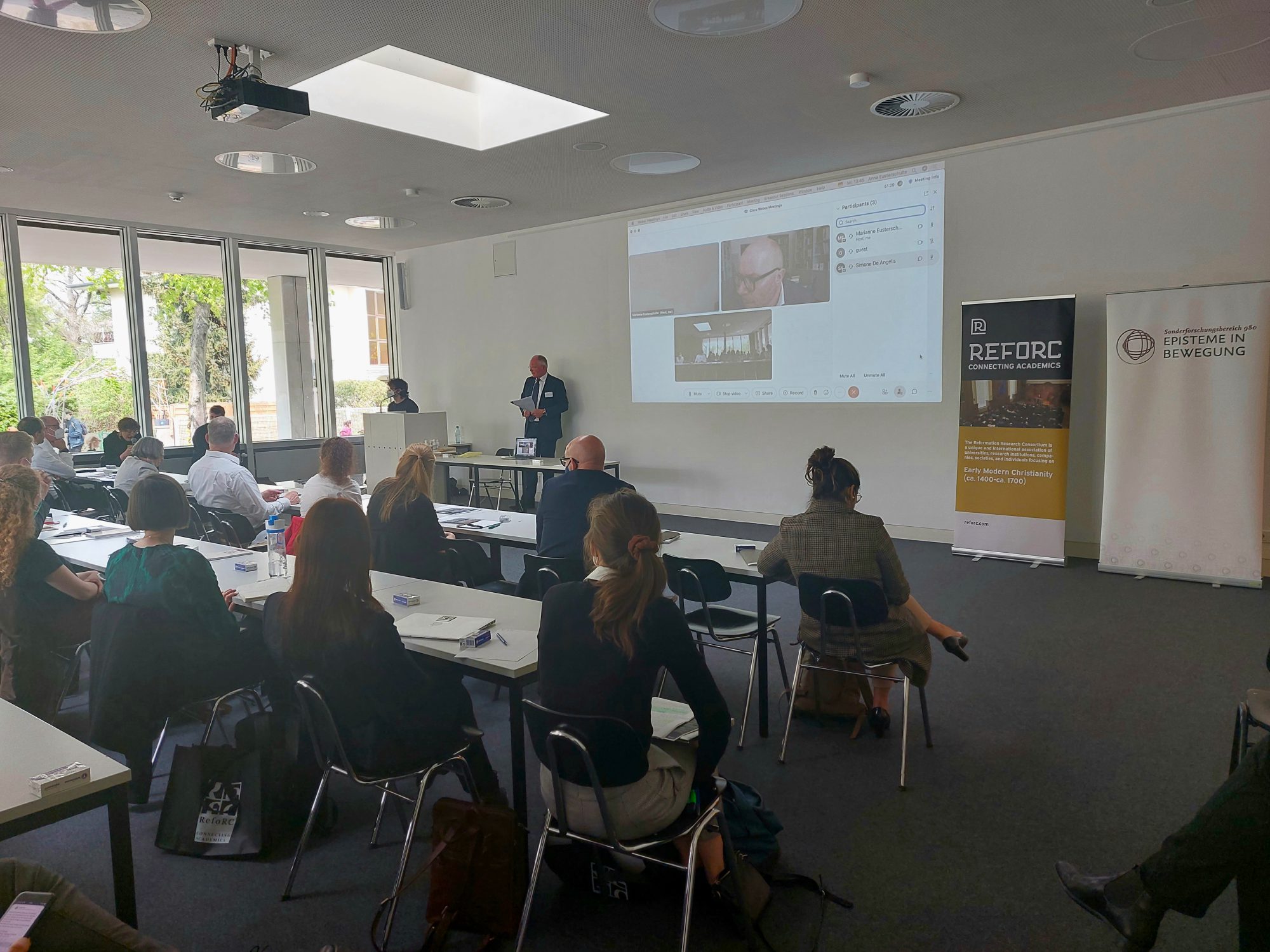 Todays plenary lectures, delivered by Simone De Angelis (Graz) and Iris Brahms (Berlin) approached the topic of Body & Soul from the perspective of history of sciences and of art history. These papers were the inspiring kickoff of the 2022 conference, hosted by the Freie Universität in Berlin.
The annual conferences aim primarily to give especially, but not only, young academics a platform to present their research. And good use was made of this: no less than 22 short papers were held by junior and senior scholars, offering varied insights into their research findings. Topics that were presented and discussed varied from body size, women's writings, the writings of Philipp Melanchthon, the Danish theologian Johann Conrad Dippel and others on body and soul, etc.
The in-person conference showed the importance of face-to-face meetings, as it is so much easier to get to know each other there and share plans, receive feedback and expand one's network.
The book tables were an attractive meeting place, as scholars just can't keep away from the large selection of great books from different publishers.