Critical Catalogue of Luther Portraits 1519 – 1530 online
20 June 2022
Over the last four years the Germanische Nationalmuseum in Nuremberg, the Friedrich-Alexander-University Erlangen-Nuremberg and the TH Cologne have examined 726 Luther portraits from the period between 1519 and 1530 to classify the great variety of these portraits. The result is a comprehensive catalogue that is freely accessible online within the Cranach Digital Archive.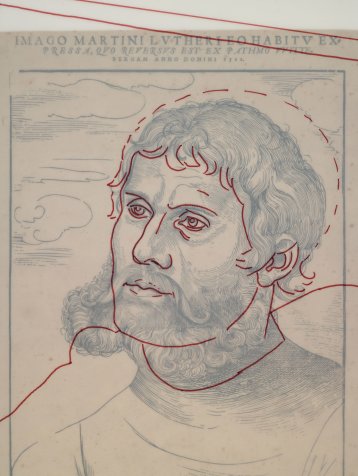 The portraits of Martin Luther are known worldwide. Numerous motifs were created by Lucas Cranach the Elder: Luther as a Pious Monk, as Junker Jörg, as the reformer or as a husband together with his wife Katharina of Bora.
Catalogue
The catalogue containts an introduction and
portraits of Martin Luther as an Augustine Monk
portraits of Martin Luther as "Junker Jörg"
marriage portraits
double portraits of Martin Luther as a married man and a reformer
bust length portrait of Martin Luther wearing a cap
as well as information on methodology, and a concordance/bibliographuy.
More
Go here to access the critical catalogue of Luther Portraits 1519-1530.