Public Lecture by Prof. Dr. Volker Leppin in Budapest
19 October 2019
Earlier this week, Dr Volker Leppin (Tübingen) gave a lecture at the Hungarian Academy of Sciences in Budapest on The Reformation between Middle Ages and Early Modern Times. Concepts in Recent Research.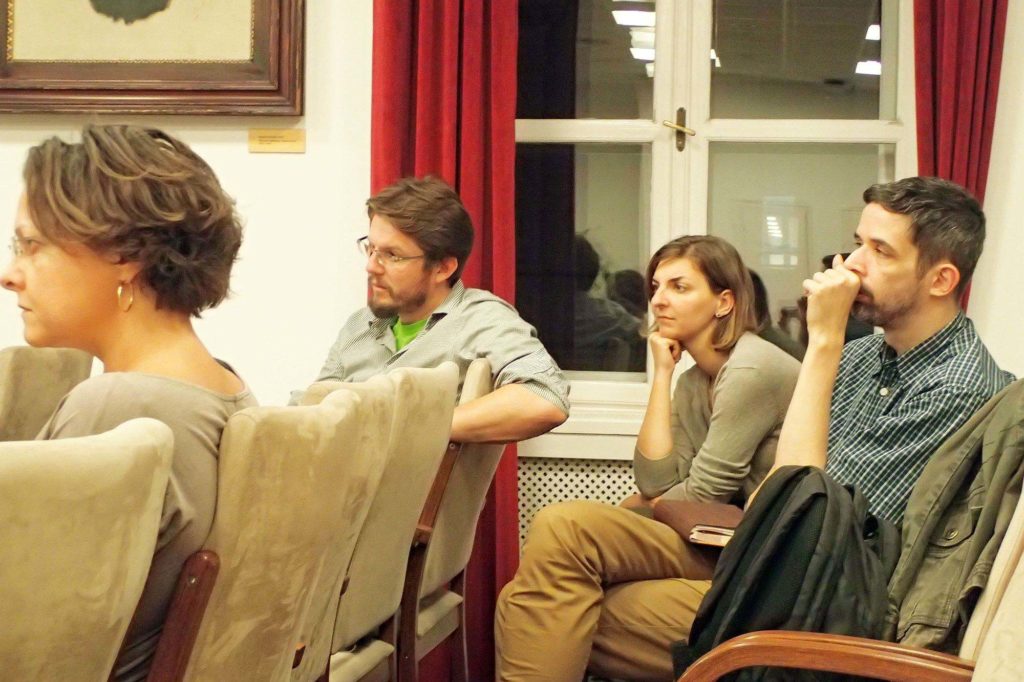 The public lecture was the second act of a series (Tibor Klaniczay Memorial Lecture Series) dedicated to the memory of the great scholar of early modern literature and culture Tibor Klaniczay (1923‒1992), also known as the founder of the Institute for Literary Studies of the Hungarian Academy of Sciences.
Prof. Dr. Volker Leppin (University of Tübingen) gave a detailed and interesting insight of the late medieval period with a special emphasis on those aspects that brought about the emergence of Reformation. He was able to point out those polarities of the era that had constituted some of the most significant antecedents to basically all the major changes proposed by Lutheran Reformation. He concluded that Reformation was the result of transformations that had commenced well before the appearance of Luther, whose contribution should also be evaluated in the context of late medieval theology and religiosity.
The ensuing conversation reinforced the idea that reformation studies is a complex field displaying an almost permanent change in terms of methodology and research practices.
This scholarly event was part of the research agenda of the project titled, Long Reformation in Royal Hungary and Transylvania I.: Confessionalism and the Emerging Literary Cultures of the Early Modern Era (1500‒1800) and supported by the Hungarian Academy of Sciences and RefoRC.
Dr. Zsombor Tóth