The Responsible Society in Early Modern Christianity. Voices & Fruits: Registration is Open
03 June 2022
DHI, Deutsches Historisches Institut in Rom, has opened registration for attending the first day (June 13, 2022) of the international conference The Responsible Society in Early Modern Christianity. Voices & Fruits virtually or in-person.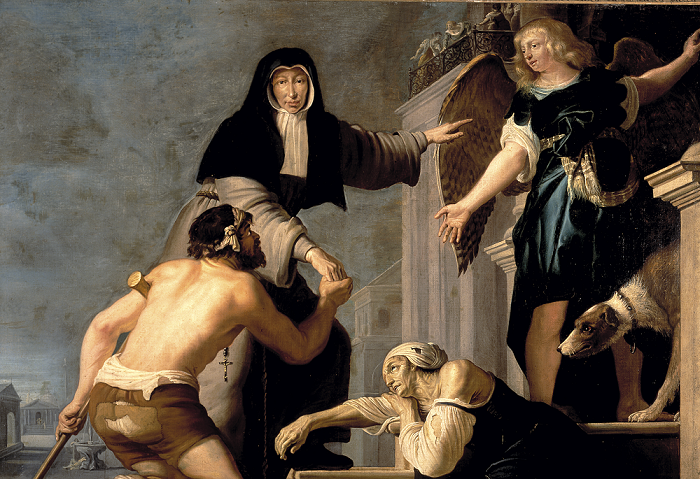 Organization
The conference will take place June 13 and June 14, and is organized by the DHI, Royal Netherlands Institute in Rome (KNIR), and REFORC and sponsored by the Coram Deo Program.
Program June 13, 2022 at the DHI in Rome
14.00  h: Opening. Welcome by Prof. Martin Baumeister, director of the Deutsches Historisches Institut in Rom
SESSION 1 – Chair: Alexander Koller
14.15-15.00 h: Wolfgang Reinhard, University of Freiburg – online: um in jedem Fall Einige zu retten [1 Kor 9,22]. Verantwortung der Mission?
15.00-15.45 h: Arnold Witte, University of Amsterdam: Cardines and Lucrum: Cardinal-protectors and Confraternities in Early Modern Responsible Society
15.45-16.15 h: Break
SESSION 2 – Chair: Klaus Unterburger
16.15-17.00  h: Matthijs Jonker, KNIR: Charity and the Nobility of Painting in the Accademia di San Luca
17.00-17.45 h: Nele De Raedt, UCLouvain, Belgium: Magnificence and the Common Good: Architectural Patronage and Social Responsibility in the Early Modern Period 
17.45-18.30 h: Riccarda Suitner, Deutsches Historisches Institut, Rome: Debates on Social Responsibility in Early Eighteenth-Century German Natural Law
18.30-19.00  h: Wrap up
Conference
Read here more about the conference.
Registration
If you want to register for the first day of the conference, June 13, go to the DHI website.