Please note that the conference will be held in Leuven (Louvain) and NOT in Louvain-La-Neuve, this is a different city, some 20 kilometers from Leuven.
By Plane
Brussels Airport (28 km from Leuven)
Leuven is approximately a 15 minutes train ride from the Belgian National Airport of Zaventem. The airport has its own train station (Brussels National Airport), with direct trains to Leuven. The train station is underneath the airport and is accessed via lifts and escalators in the arrivals hall. Train tickets are available at the ticket booth upon arrival in the airport, but you can easily buy (and print) them online via www.belgianrail.be several days in advance. Please note that you need a valid train ticket before entering the Brussels Airport train station.
Several car hire companies also operate from Brussels Airport.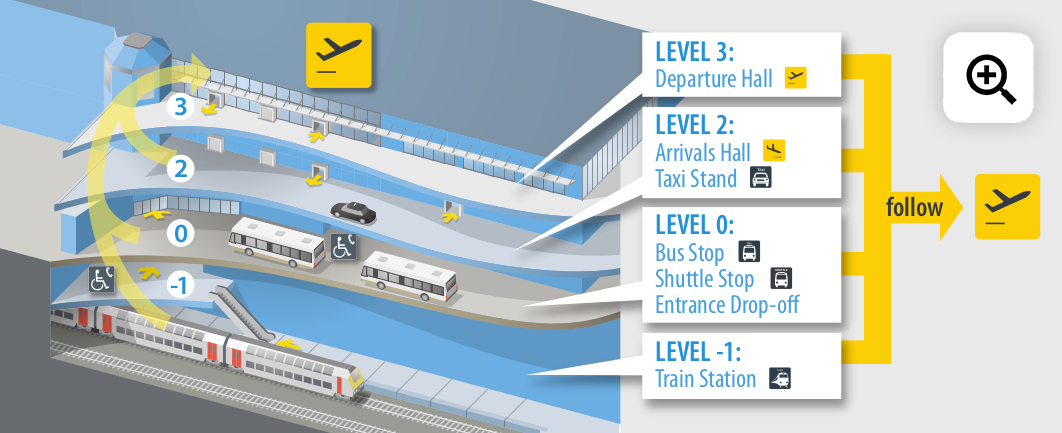 Brussels South Charleroi Airport (90 km from Leuven)
Leuven is a one hour train ride from Brussels South Charleroi Airport. There are busses from the airport to Charleroi railway station and trains from Charleroi to Brussels and then onto Leuven. Several car hire companies also operate from Charleroi Airport.
By Train
From Leuven, it takes half an hour to reach Brussels South (Bruxelles Midi, Brussel Zuid) railway station. From there, you can catch high-speed rail connections to Paris, London, Amsterdam, and many other European destinations. The Leuven railway station is directly connected to the city centre via the Bondgenotenlaan (Allies Avenue), one of Leuven's main streets. The walk from the station to the city centre is approximately 10 minutes. For more information on the Belgian railways: www.belgianrail.be.
For more information on the European train connections: https://www.b-europe.com/EN  
By Thalys to Brussels South:


From

Paris Nord: 1.5 hours


From

Amsterdam: 2 hours


From

Cologne: 2 hours

 

By Eurostar to Brussels South:


From

London: 2,5 hours

 
By Bus
Most busses in Leuven leave from the railway station, or the Rector De Somerplein, closer to the city centre. You can buy your ticket in advance, at the 'De Lijn office/Lijnwinkel' at the railway station, and at certain newsagents. You can also buy a tickets by asking the driver, but this is a little bit more expensive (2€/ticket). If you plan on taking the bus a couple of times, it might be more advantegous to buy a pre-paid ticket for 10 trips, which will cost you 14€. 
The routes of the buslines and time schedules can be found on the website of De Lijn. 
By Car
Leuven is located at the junction of two motorways: the E40 and the E314. The 'P' signposts will guide you to the different car parks. Be careful when driving into the city, as there are many one-way streets and the historical centre of Leuven is traffic-free. We would advise you to park your car in one of the more advantegous ring road car parks. 
Car parkings in the city center of Leuven can be found here.